Immaculate Conception Catholic Church Welcomes You!
Have you ever wanted to see the hands, faces, and places of the Annual Catholic Appeal in Western Washington? View the Annual Catholic Appeal video! Your Church supports many ministries and services throughout the Archdiocese –all made possible by YOU!

The Annual Catholic Appeal for 2020, click here to view the Archdiocese video! We need your participation this year more than ever!

Sign up with Flocknotes to receive the latest news from your church AND sign up for Mass!

Dear Friends,

Welcome to the website of Immaculate Conception Church in Mount Vernon, Washington. Immaculate Conception is a parish rich in diversity with a long history of witness and service in the Mount Vernon community. We are blessed to be a partner in the ministry of Immaculate Conception Regional School whose campus is adjacent to our offices and church.

Whether living in Mount Vernon or just passing through, we invite you to join us as we seek to joyfully and faithfully celebrate the Sacraments and proclaim the Gospel of Jesus Christ.

With my prayers and every good wish,

Fr. Tom McMichael

Pastor, Immaculate Conception, Mount Vernon, WA and neighboring Skagit Valley Catholic Churches

We are a welcoming Catholic community called by God to live out the message of Christ in love and service to all people. Email us.

Visit NW Catholic Online


 
Annual Catholic Appeal Goal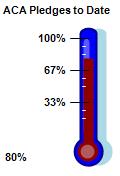 Thank you for your generous donation!

Church open for private prayer this week:
Monday - Wed 7am-9am
Thursday 1pm-7pm
Masses
Saturday:
5:00 PM English/Ingles
Sunday:
9:00 AM English/Ingles
11:00 AM Spanish/Español
1:00 PM Spanish/Español

Weekday Mass Times:
Monday 12:15 PM
Tuesday 12:15 PM
Wednesday 12:15 PM
Thursday 7:00 PM Spanish
Friday 12:15 PM

Confession:
Saturdays 4:00-4:45 p.m.
Thursday/jueves 6:00-6:45 p.m. Spanish/Español
Or by appointment/o por cita